Hello everyone !
The time has come for a review of the year 2017.
First of all, in 2017 two new Idylles faces were born:
Jessie: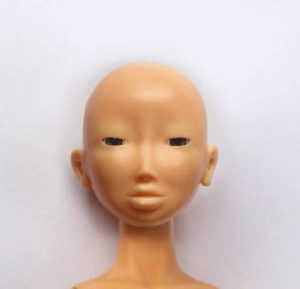 and Yuki: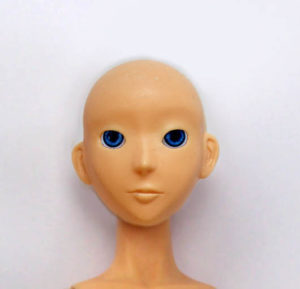 The first is an exclusive face created by Delffey in 3D modeling, printed, sanded and adapted by me to the Idylle head.
This is the face of the first of two new Idylles dolls of the year: Jessica Rabbit, fully customized by Delffey.
It is available for sale on my shop.
The biggest project of the year, was Princess Mononoke on her wolf.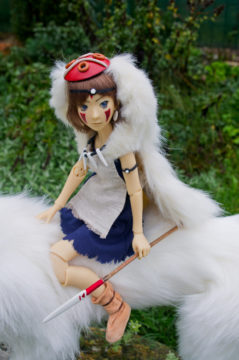 She wears the second exclusive face, carved by hand especially for the occasion.
The Princess Mononoke doll, all her custo, makeup, clothes, accessories, and support with the wolf and the sylvans were entirely hand-crafted by me. I created it to participate in the contest of customization of the salon Doll Rendez vous.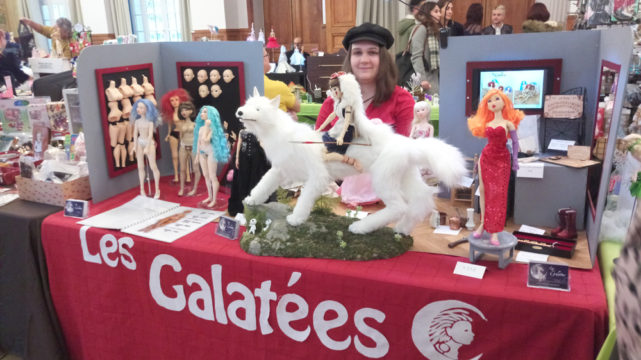 And Mononoke won the contest ! A great joy for me especially beacause the first prize is an adorable Chunyi from RINGDOLL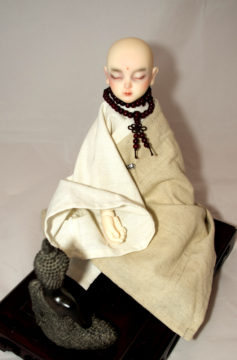 Princess Mononoke and Jessica Rabbit were also showed at Escaut Expo, a small geek convention that is very pleasant, with many talented designers.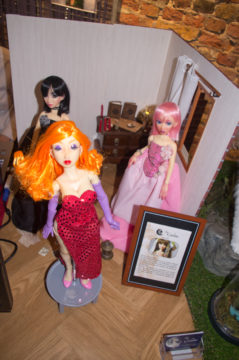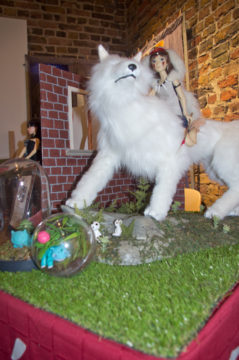 2017 is also:
– a special Halloween giveway with many accessories, won by anyli' Audrey Ferriby.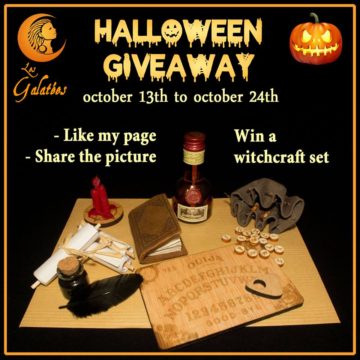 – several orders of idylles dolls à la carte, sent all over the world:

– many accessories of all kinds and sizes sent all over the world, including the famous ouija boards that inspired the following pictures by their new owners:

And now, what's coming up for 2018?

In a few months, the order taking and the production of Idylle a la carte will not be done by myself, but by Delffey.

This new start for the Idylles will give me more time to sculpt other prototype models, and finally complete the Myosotis project.

This entry was posted in