Idylle, the doll à la carte.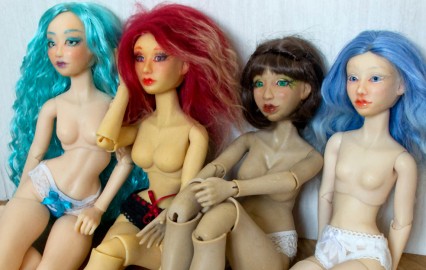 Started in 2015, Idylle is a 38 to 39 cm doll with many shapes, thanks to à-la-carte parts system.
I offer a made-to-order doll service. The aim is everyone can compose his own doll, choosing in a range of many faces and morphologies. All parts goes on all others, enableling to compose many body possibilities. Even the smallest bust can match with the plumpest abdomen.

Since 2015, I have continued to add various optional parts to the catalogue. For now, there are 64 possible body combinations and 5 heads, so 320 different dolls, plus 16 hand and two types of feet. But other pieces, including new faces, are still in progress.
All pieces catalog

See all pieces in the CATALOG.

Combinations simulator


Use the IDYLLE SIMULATOR to test all combinations.
Some exemples of Idylle body dolls :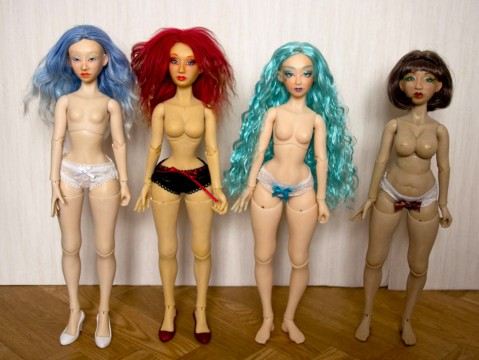 clic for more pictures
Idylle poses